ABOUT US



A little bit about YYC ELECTRICIAN. I started this company with a vision. To combine my experience in technical sales as a Manufacturing Technologist with the Electrical experience in construction and maintenance.  Every customer has a different way of communicating as to what product or service they want and how they want the end result to look. I had experience dealing with customers across the United States and Japan. Customers who were looking for solutions to their questions and problems. Some of those solutions began as one off mechanical components and often enough someone else would need the same solution so we began to see a need for continuous innovation through dynamic communication with our clients. My technical sales role allowed me to tailor the way I communicate with each customer. I use that same approach as an engineering technologist in a technical sales role to come up with solutions in the electrical construction and maintenance industry. We take great pride in managing projects big and small with personal investment for the client and the final product.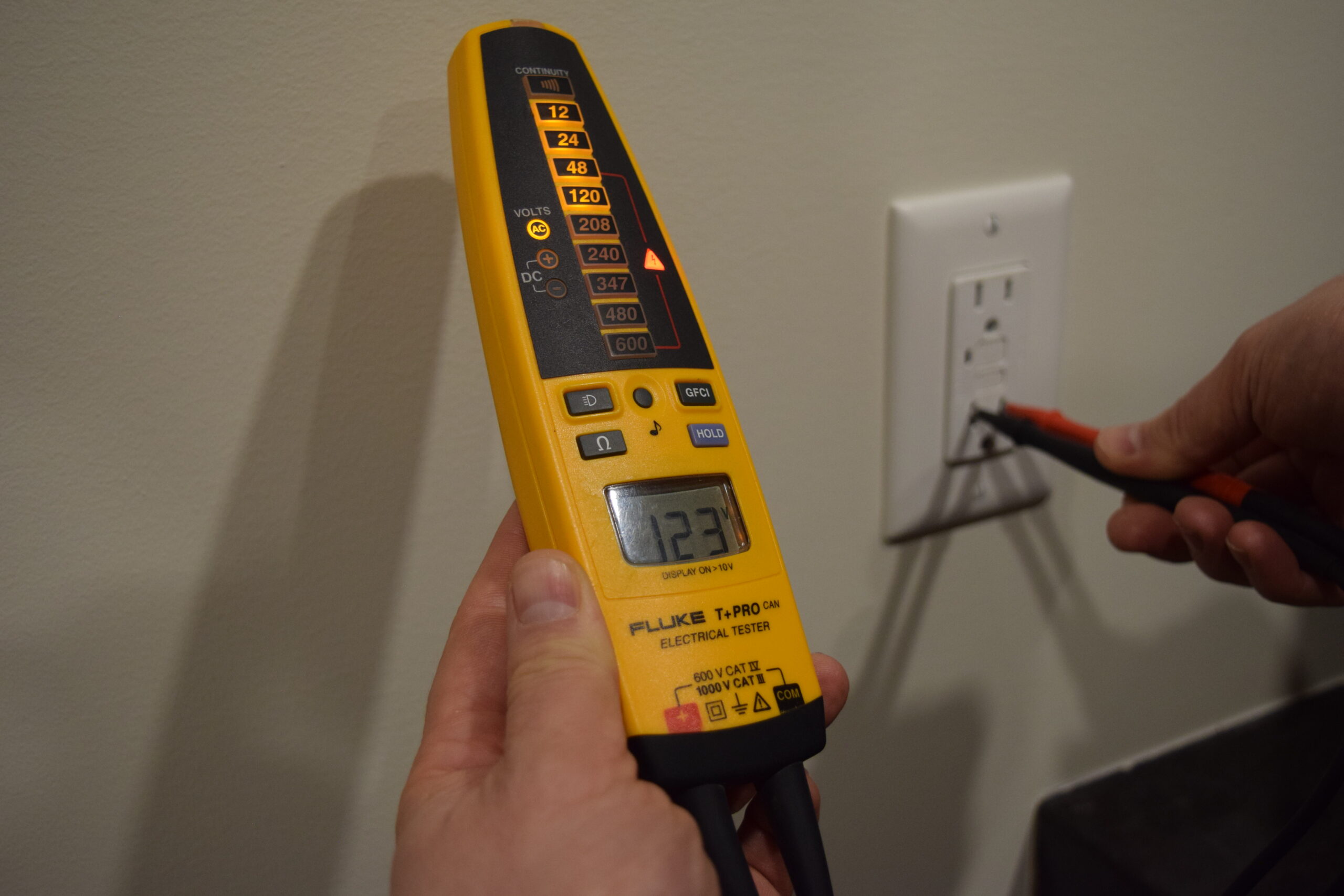 We're not just about electrical, we're about electrical and everything surrounding it. Often enough you start with the electrical aspect of a job and sometimes end up sourcing out and referring customers to other services they need advice and guidance for by other construction and maintenance subtrades and disciplines. I enjoy doing it all, from putting on the tools and physically building to administering and managing projects with a client.

Providing Electrical Services Since 2016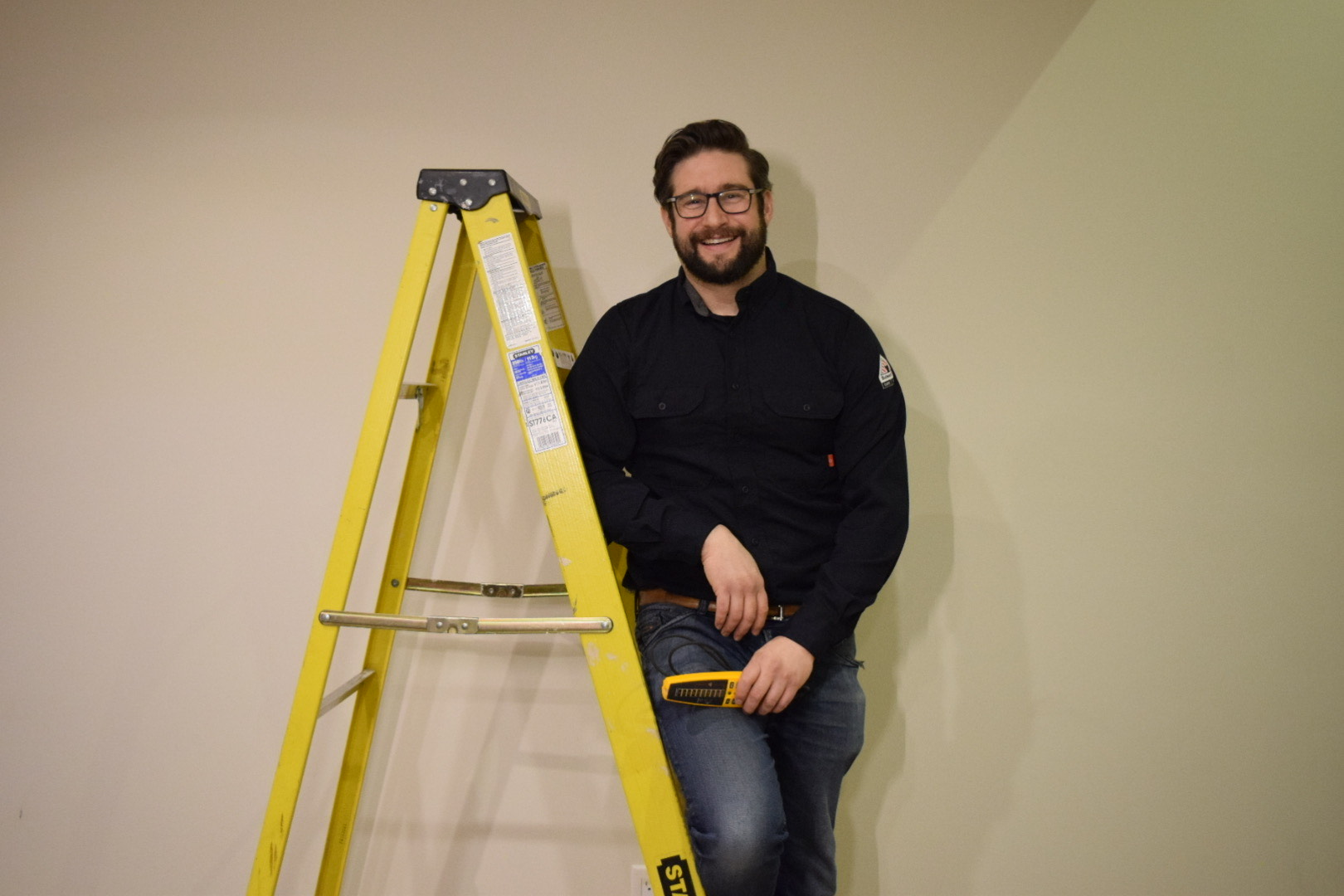 YYC ELECTRICIAN is an electrical start-up I came up with when the oil patch started drying up in 2015. I had steady work as an employee and people were always asking me to do work for them as I had completed my Alberta Master Electrician and British Columbia Class A FSR Master Electrician designation. Ever since I entered the work force delivering newspapers at 8 years old I always wanted to be an entrepreneur whether it be small or big and that's the same perspective I carry through to today. Treating each job and project with the same level of delivery; front door service. Which is why the scale of our operation factors less into the way we wanted to run a business and more so about how we run a business which is having happy clients who want to refer us on to others and have them hire us back.
I grew up in Vancouver, British Columbia where I completed both my Mechanical Engineering Technologist Diploma and Electrical Apprenticeship at BCIT. I worked in the Manufacturing industry for 7 years beginning with a shop maintenance-parts finishing position and working my way up to a Junior Operations Management position in assistive technology. This was a unique position where I assisted occupational therapists and their associates with mechanical mounting solutions for augmentative communication devices. It turns out even though it was full-filling work, I wasn't so keen on working at a desk full time and I wanted more variety in terms of working environment and tasks. I had an older cousin on Vancouver Island who was a telecommunications lineman on and I always thought he was one of the neatest people to visit because he was always building or fixing something electrically and mechanically. Which is why I started my transition to becoming an electrician.
I completed my apprenticeship in residential hi-rise and commercial construction in Metro-Vancouver before relocating to Calgary on a job offer my wife received. From there I continued my career on several commercial, industrial oil and gas and film-entertainment projects. Which brings us to present day, YYC ELECTRICIAN! At your service!

Full Service, Quality
Electrical Services
We offer a wide range of electrical services which are shown below in the following residential and commercial breakdowns of what we can do to help, if you can't find what you're looking for in the lists below feel free to give us a call at (403) 619.2856 or email us: mike@yycelec.com.
Residential
Renovation project coordination and management
Accessory building and Garage Sub-panel installs
Heating: Baseboard, In-Floor, Forced Air Furnace
Air Conditioning
In home Audio and Video entertainment systems
Cat 6 and other Ethernet network upgrades
Retro-fit lighting Fluorescent and Incandescent to LED
Retro-fit additional receptacles and switches
Troubleshooting loss of electrical power/malfunctions
Hot-tub hook-ups
Sump pump troubleshooting and repairs
Electric Vehicle Charger Installations
Solar System Installation
Aluminum wiring upgrades and other CEC code compliance
Polarity reversals and other home inspection related repairs
Commercial
Electrical Demolition
Tenant improvements and renovation coordination and management
Electric Motor installation and troubleshooting
If you can't find what you're looking for in the above list of services, feel free to give us a call at (403) 619.2856 or email us: mike@yycelec.com

GOOGLE Business Page Testimonials and Partnerships

Mike was a pleasure to deal with. Power went down to my living room along an entire wall, and Mike troubleshooted the issue, finding the source of the problem (a faulty receptacel on another floor of my house). A consummate professional, who was willing to troublehsoot the issue over the phone on a weekend (Sunday evening), and show up first thing Monday morning to fix the issue. One time, friendly, knowledgeable, and cost-effective. I would strongly recommend this talented and friendly electrician to anyone!
I work in the film industry, and we had YYC Electrician come out to the set of a recent series we were shooting to handle some custom electrical work, and he delivered in spades. Between his ability to think outside the box to solve unique issues and his extensive experience in knowing what the City inspector's requirements would be; the Producers and I had the luxury of knowing that we could trust YYC ELECTRICIAN to get the work done. My LX (lighting team) were all very impressed with his understanding of the film industry's unique requirements. His open, positive attitude is a welcome bonus! We received excellent quality work, at a price that was more than fair. All in all, YYC Electrician comes highly recommended.
Mike was a fantastic electrician that catered to our art gallery's needs perfectly. There's not enough positive things I can say about his work 🙂
Mike Came out at 10 p.m. on a Friday night and re-wired a motor for me.
We teamed up with The Best in Calgary as a growing list of services supplied locally.
Click here to find a wide range of service categories including electrical.

Fill out the contact form below and we'd be more than happy to help answer your questions and draw up a quote for you: